July 12, 2018 at 5:15:31 PM GMT+3
The world's best photo retouching studios: retouchers and companies whose works are admired
There is no digital photo without retouching. Almost every picture needs to be retouched both the photo you quickly made on your smartphone and even the photo which was made in the studio with professional equipment. You can do the elementary retouching by yourself: use any appropriate app to correct brightness, resize photos, improve contrast, and apply elementary filters.
But if you are going to use photos for advertising, promoting your brand, portfolio and other purposes - you need professional retouching service. And this is completely different thing. The difference between photo editing made with app and professional photo retouching is like between the pictures of a 5-year-old child and the canvases of da Vinci. A retoucher is a creative person. He should understand the essence of photography and express it using special editing tools.
There are many famous retouchers and best retouching studios, which you can admire. Their work is ranked among the digital art masterpieces, and their customer schedule is busy for months ahead. Today we are going to tell you about the best studios and retouchers that create highly artistic editing. Just look at this magic. But in fact the ordinary photos are at their base!
The best retouchers known worldwide
Monica Chamorro
She is one of the best, and her name can often be found in the lists of top photo retouches. A native of Catalonia, Monica now resides in the UK and has orders from model agencies and magazines from all over the world. The demand for her services is extremely high.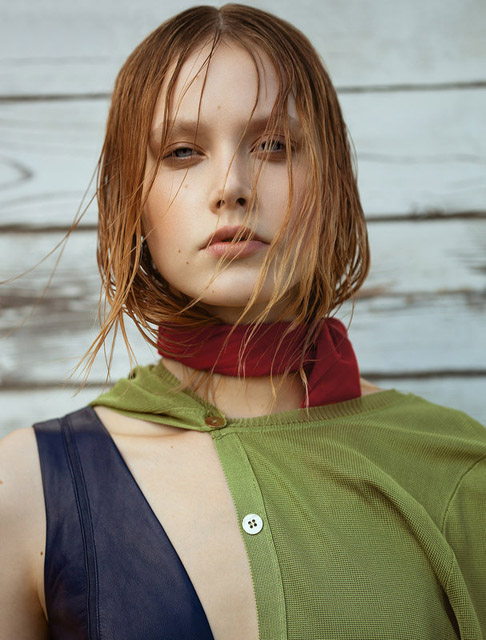 Monica has been working with Photoshop for more than 15 years. She developed a special approach to the composition of the picture and the construction of light in the frame. She has repeatedly received major awards for her work, and many clients consider her the best in the world.
Dani Dimond
This man is from New York, he is a famous photographer, the author of the most popular textbooks and an experienced retoucher. He managed to preserve the natural style of his photographs. At the same time, Dani is confident that a creative person should constantly improve, and no obstacles should stop him.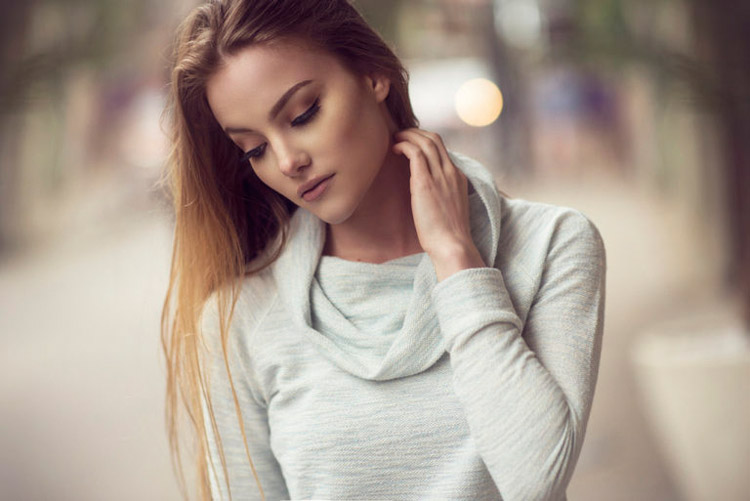 By the way, the textbooks of this famous retoucher inspired thousands of people. His books are very famous among young photographers and retouching specialists. Even some famous modern masters admit that they started their studying from the books of Dani.
Quentin Décaillet
This is a famous photographer and retoucher living in Switzerland. The success came to him gradually: it all started with a simple hobby, but in a few years the processing of the photo became his main occupation. Soon his name appeared in the lists of the best retouchers in the world. Many photographers work only in one genre but Quentin sees no boundaries: he creates freely, each time surprising the fans.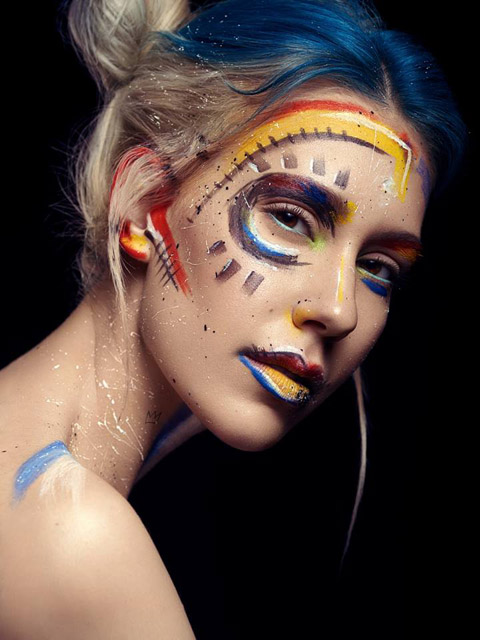 And he is sure that the author should be engaged in photo retouching. This is the only way to fully realize the idea of a picture. But at the same time, Quentin willingly accepts orders for retouching from other photographers. And he still has time to write his own blog and record video lessons.
Michael Woloszynowicz
This person is passionate about photography, retouching and teaching people. He is one of the best retouchers in the world. He was called as the best photographer in the fashion world. Now Michael is focused on creating video tutorials to attract as many experts as possible to the art of retouching. His lessons are very appreciated by the beginners - he tells in detail about each step, teaches you how to create perfectly retouched photos.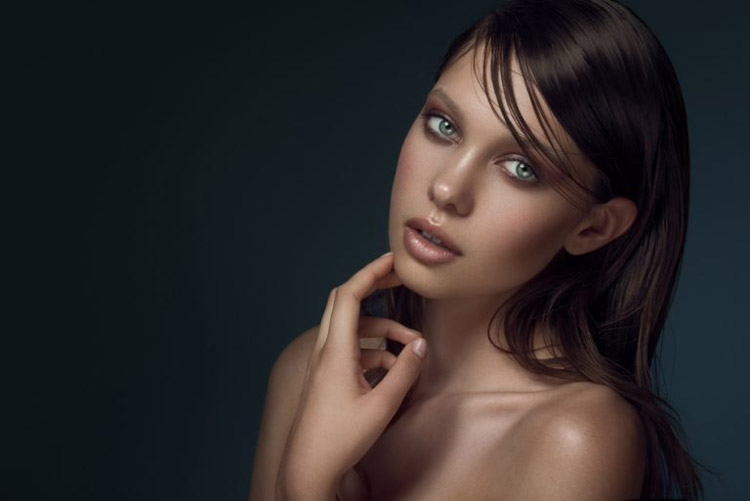 Nino Batista
She is known primarily as a glamorous photographer. Her works in the field of photo retouching are admirable. Moreover, she is considered one of the best in the field of photo-retouching. It took the years of studious study of Photoshop to achieve such greatness. And now Nino willingly shares knowledge, teaching all comers. She has enough knowledge as she can work in different genres of photos.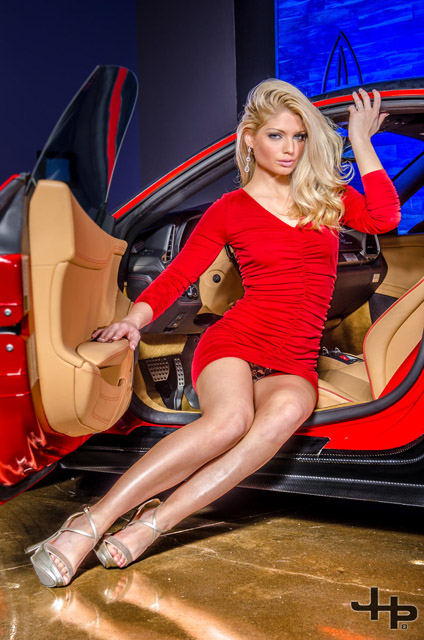 Ross Gronvold
And another person, Ross Gronvold, is known as a cool artist, a talented photographer, creative director and, of course, as a retoucher. The list of his clients is extremely wide: from private customers to well-known brands. Among them, for example is National Geographic. Ross contributed a lot to the development of professional photo retouching.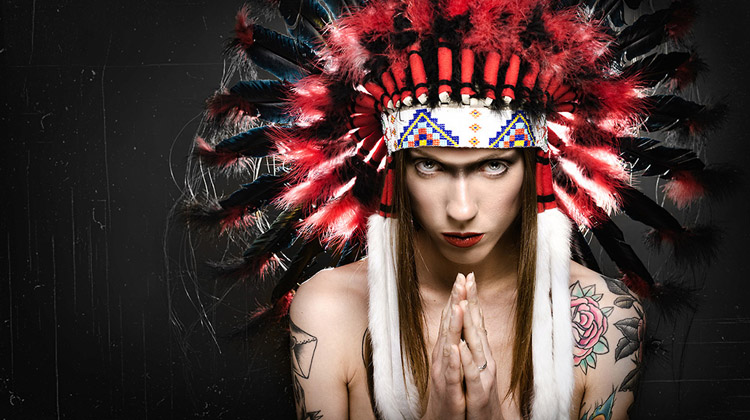 Customers adore Ross for being able to implement any idea, create a unique style for each brand. According to the tradition of the best retouchers, he also has his own YouTube channel, where he shares the results of the work and some secrets.
Christophe Huet
The French retoucher is known for his surrealistic works. Many of his photos, similar to the paintings of Salvador Dali, contain different enigma. It is interesting to solve them and gradually understand the hidden meaning. To work in this genre, you need an ideal possession of retouching tools. As you can see, Christophe is one of the best professionals in this regard. Eminent photographers and agencies of Europe cooperate with him. And he is a great pianist and composer. These Frenchmen are always so versatile.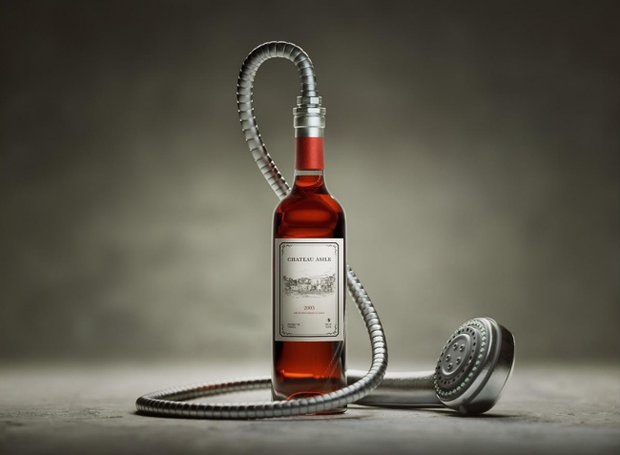 Yevgenija Stypka
A professional retoucher, who lives in Ukraine, but works with clients and brands from around the world. Eugenia is a freelancer, and she devotes all her time to photo retouching. The list of her photo processing services is impressive. That's what happens when a specialist concentrates on one thing, without being distracted by other directions.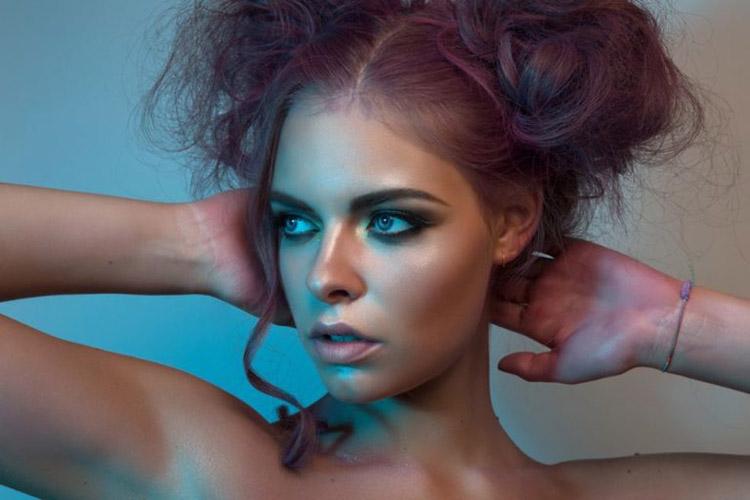 The work of Eugenia is highly appreciated by clients. Therefore, she has many admirers in social networks. There are even retouchers, the followers who try to adopt her stylistics of photo processing.
Felix Barjou
This is a 27-year-old photographer and a retoucher from France. He works mainly for advertising. Felix made his first pictures in 2008 - and almost immediately discovered that his style is different from the rest. While шimproving his talent, he developed a special process of creating images.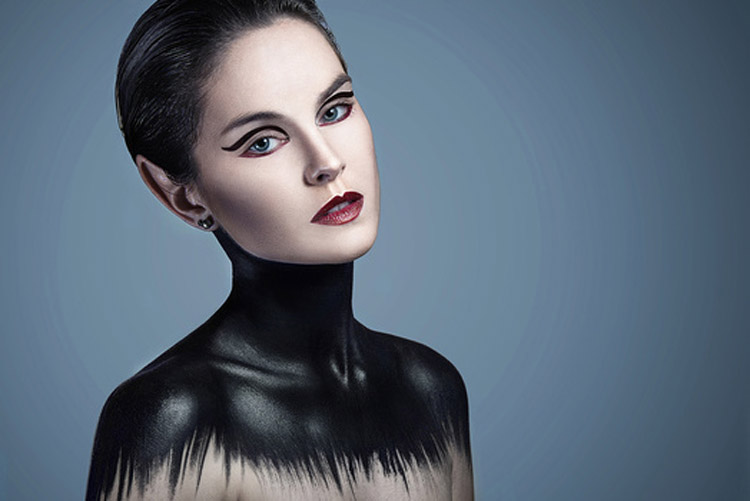 Editing of photos he considers his second hobby. Although he gives less time to processing the images, this did not prevent Felix from entering the list of the best retouchers in the world. Humor and a special play of light are embodied in his works. His models resemble scenic images.
Zoë Noble
First of all she is a commercial photographer from the UK. However, she is better known to the world as the best retoucher, who creates works of the highest quality. Now Zoë lives in Germany, but cooperates with customers from all over the world.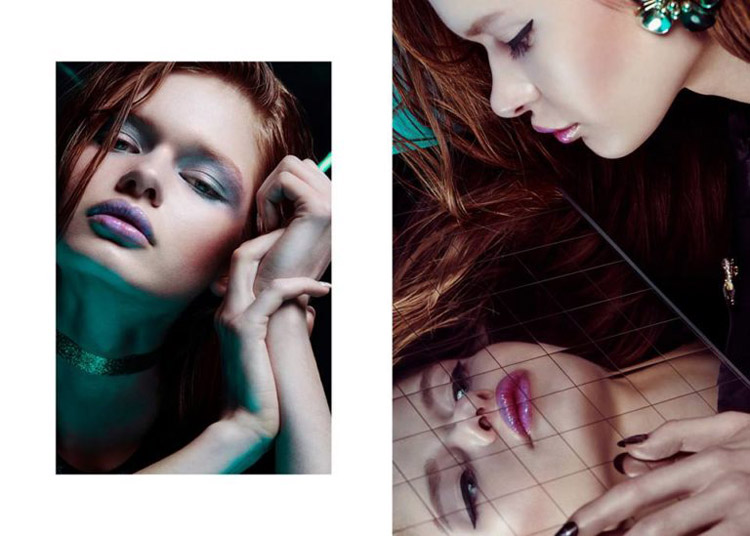 For many years she has worked with the best fashion brands: ASOS Glamor, Vogue. Her clients are L'Oréal Paris, Sony, Bazaar and many others. She also has experience in training photographers. Want to learn some professional secrets? Find her channel in YouTube and watch the lessons.
Antwon Maxwell
It is weird enough, but in the list of the best retouchers there is a man whose life is not connected with the photo. First of all, he is an IT specialist and works at the Department of Internal Affairs (Washington, DC). His love to information technology is just as strong as his love to the photos.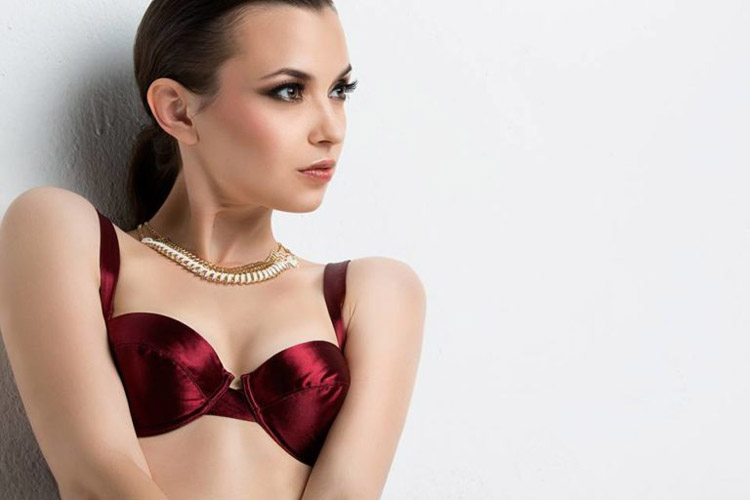 He learned photo retouching from books and magazines. He just listened to the advices of professionals and processed pictures, trying to improve their quality. A few years later, experience came, and also a unique style of processing. Now Antwon edits photos mainly for the fashion and beauty industry.
The best photo retouching studios
Saddington & Baynes
This British studio was one of the first photo retouching studios. When they began to work in the field of digital photo retouching in 1991 the studio specialists had primitive software. There were no standards and criteria, processing techniques and requirements. All this was created literally from scratch.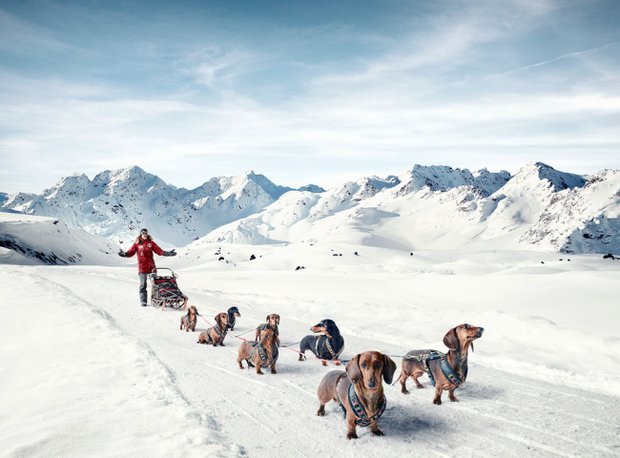 The work of the retouchers of the world's best studio is distinguished by a large number of layers and an ideal result. It is not surprising that their works are the examples for other world studios and the best advertising agencies. So Saddington & Baynes still creates standards and sets trends.
Taylor James
The name of this studio is known to everyone who works in the advertising business. This is totally understandable: the photo retouching company specialists perform the highest class of photo editing; using modern technology and a great experience they achieve a fantastically realistic result. On the one hand, the main style of retouching of this studio is surrealism. On the other hand, the finished images look very realistic and natural. They perfectly fulfill the customers' goals. The best retouching studio works on such principles: focus on perspective, color, light, angles and three-dimensional displaying.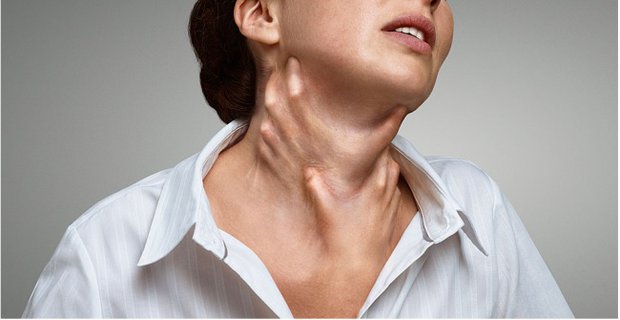 Jekill'n'Hyde
Almost all the famous European photographers use the services of this Belgian photo retouching studio. Their slogan is: "We love photography." This explains everything: retouching here is always of high quality, and the ideas of photographers are realized by 100%. They are the best in the advertising industry and not only in it.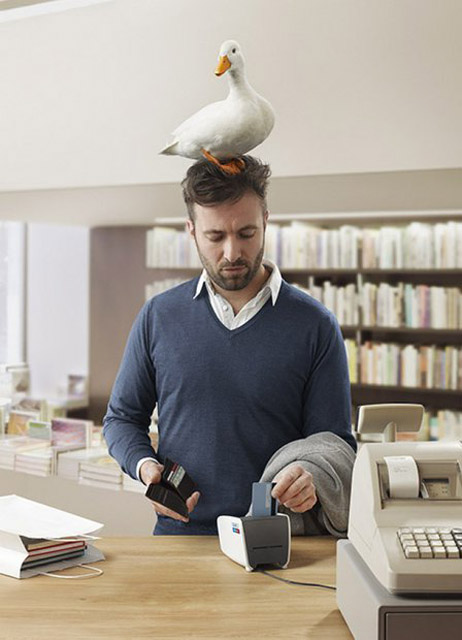 Garrigosa
The above best retouching studios and private specialists only slightly transform pictures in their work; they emphasize the naturalness, but the Spanish studio Garrigosa i experiments with might and main. Actually, it was famous for its bold retouching, in which reality is intertwined with insane fantasies. This is the reason it is so loved by its customers. By the way, the studio has several offices around the world.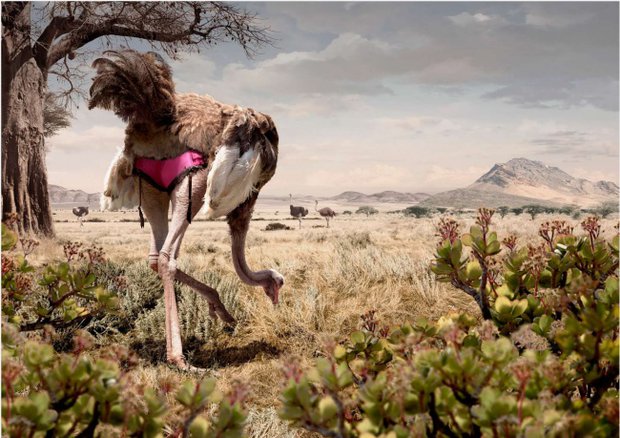 Staudinger&Franke
They are also the bold manipulators of the reality. This is an Austrian company that combines an advertising agency and a photo retouching studio. In general, ideas are generated here; they create images and process them. That's why the result is so perfect, memorable and effective. Among the company's clients there are brands from Europe and the USA. In particular, the Austrians worked for Lipton, Coca Cola, Juicy Fruit.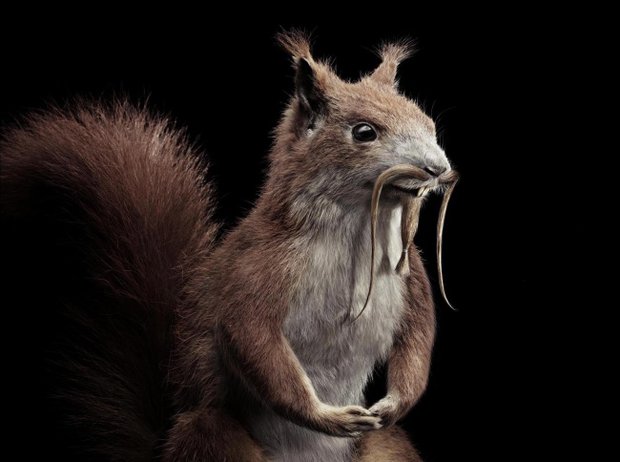 Electric Art
This is one of the world's best photo retouching studios, located in Australia. It has been working more than 16 years and became the most authoritative and well-known in the field of printed post-production. The peculiarity of their works is that they are ideal both from the technical and creative sides of view. And the studio specialists provide each client with unique solutions; they have never repeated their interesting ideas. Just admire this perfect work: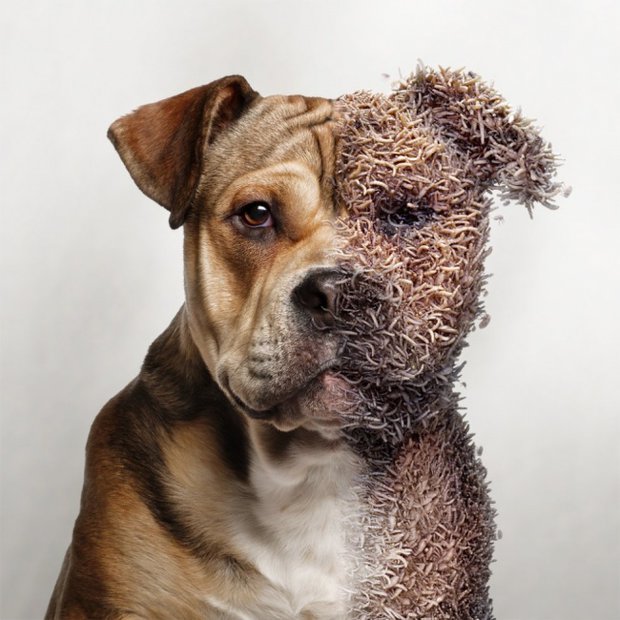 LSD
We are finishing the selection of the studios with a photo retouching studio with the provocative name. The Italian company is not wide known yet. There are no famous brands among its customers. But photo retouching, which is performed here, explodes the brain. In fact, almost all their work is the result of the creative self-expression of two photographers: Marco Casale and Paolo Dallara.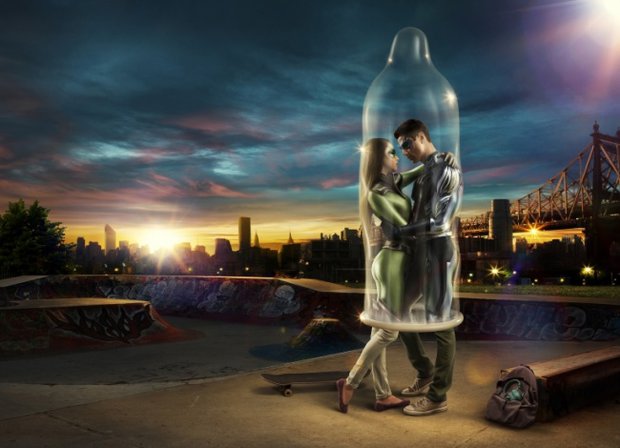 Our work
Professional photo retouching is the specialization of our company. We work with private customers, advertising agencies, and fashion magazines. We can slightly retouch photos for your profile on social networks or provide a model photo retouching for an actor's portfolio, an advertising banner or a magazine cover. Do you need a maximum realism or surrealism, color correction or change of reality? All these services are available – contact us, tell your ideas and wishes, and we will implement them.
And to make sure of our words we present several examples of our work. Evaluate the professional retouching of photos at the level of the world's best studios. A little time will pass, and the name of our company will also be mentioned in authoritative ratings.
5 advantages of working with us
If you would like to order photo retouching, we offer you the following advantages of our company:
Professional team. All retouchers underwent rigorous competitive selection and proved that they were able to work qualitatively and quickly.
Fair prices. We do not promise the lowest cost of retouching, but at the same time it is available to all customers.
A lot of ideas. Each of our customers deserves special retouching. We embody the unique ideas of the customers and offer our original solutions.
Work in different genres. We are ready to provide photo retouching for any purpose. There are no barriers for us!
Responsibility. We work on all projects up to the end, strictly observe the terms and we consider the project finished only when the customer says: "Everything is fine, guys!"
Do you want your photos to be retouched at the level of the best specialists and studios in the world? Please contact us - we will cope with projects of any complexity. Email us - we will discuss all the details and start our long-term cooperation.